Search engine optimization should be a top priority or you're losing business!
Google is the dominant search engine used by Billions on the Internet. Search engine traffic continues to grow as more people are using voice and mobile search. Billions of people are searching for products, services and answers to their questions every day!
How does Google dominate search rankings?
Organizations who are on the first page of Google search, know they need more than a website. They know it takes the other Google Services to rank higher. If you search for say "hardware store" you're going to see a page of websites, ads, maps, videos and more!
Learn about Google Services (they own the Internet of search!)
Google Business (replaces the phone book)

Google Maps (replaces GPS/Maps)

Google Reviews (compliments word of mouth marketing)

Google Ads (replaces print/media advertising)
The combination of all these services is what helps you rank higher, get found and generate more revenue!
Your website is the first step in getting found on Google!
We have a team of experienced digital marketers who know how to get your organization ranked on Google, Bing and Yahoo. We will review your current website and listings to create an Done for you Digital Marketing Services plan. We will review your current search engine rankings, update your website SEO, local listings as well as the Google services. We want to see you show up on the first page with multiple listings across Google!
It's more affordable than you may think and extremely effective. We offer monthly services to help you achieve, your search ranking goals over time!
You may have an amazing website, but when people search are they finding it?
Have you taken time to search for what you offer? Do you know how you rank? HINT: Don't search for your business name, that's easy to rank for! Search for the products/services you offer that people are looking for! Visit 
https://Google.com
and try it.
Google Services Checklist
Here's what you need to do to setup your Google Services: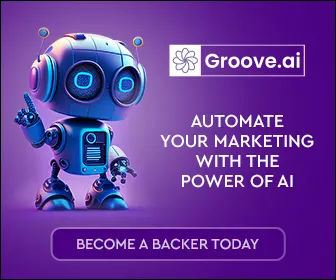 1 - Setup your Google Business listing
2 - Verify your Google Maps listing
Anyone can claim a listing on Google Maps with a physical address. Once you register online, a postcard is sent in the mail to verify your address. (This is the same for Apple and Bing Maps)
3 - Encourage your customers to leave Google Reviews!
If you want to boost your search rankings, ask for 5 star reviews. DO NOT ask for too many on the same day but over time. You'll see this as another "factor" in your Google ranking.
We can generate PDF flyers you can give to your customers
Very few organizations realize
YouTube
is the #2 search engine! It's so easy to create a video. Use your mobile phone to create a video about your products and services. Collect a dozen images and create a video. Hire professionals to create an interior video and drone footage!
5 - Google Ads (formerly AdWords)
You may ask "how doest this affect my rankings?" It's not proven but there are soo many signs that when you advertise with Google you get higher rankings.
We can help you setup a Google AdWords campaign to market your organization. We can limit to specific areas, keywords and so much more!
But what about Facebook, Instagram, Bing, Apple Maps, Yelp, Yellow Pages.....
Yes these are all important but you have to "walk before you can run." If you have an unlimited budget you can go after all these services right immediately. Or you can set a monthly budget and have our team help you get listed and manage your online presence!